Edo SSG, Osarodion Ogie Caught Playing Gulf While COVID-19 Kills And Ravages Communities In The State
Two weeks ago, Edo State joined the number of States in Nigeria with confirmed coronavirus cases. As at today, the State has fifteen confirmed COVID-19 cases as officially confirmed by the Nigeria Centre for Disease Control (NCDC).
The state government had announced that it has situated COVID-19 screening centres in different local government areas of the state.
The governor, Godwin Obaseki had on Wednesday tweeted via his official handle: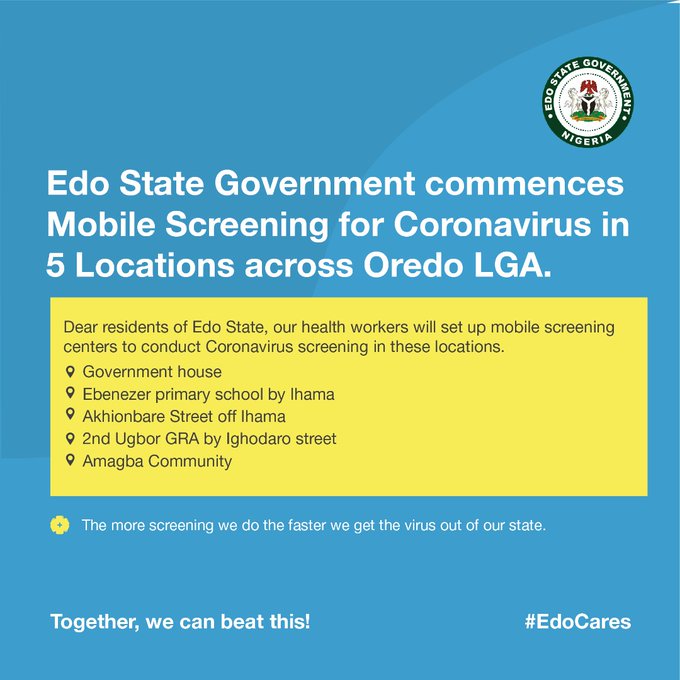 But findings by MERIDIAN SPY proved that the said screening was only a charade stage managed by the state government to garner public applause and accolades.
Earlier today, the SSG, Osarodion Ogie who had booked a deceptive appointment with some members of Edo State Students COVID-19 Task Force Team, absconded the meeting only to be found hours later playing gulf in his private residence in Benin City.
When finally accosted, the nonchalant SSG frowned at the students' representives, decrying that he needs some rest and didn't want to be disturbed. This, he said, in a tone that affirmed his nonchalant and care-free attitude towards the COVID-19 fights in the state.
The SSG who is an ardent gulf player has shown commitments in playing gulf in recent times, than he has done attending to the plights of indigenes of the state amid COVID-19 pandemic.
Meanwhile, the COVID-19 palliative, allegedly supervised by the SSG's office has also been hijacked and politicized by he and some of his men. Most of the indigenes and residents of the state are hungry, stranded and abandoned as only 5kg of rice was given to a full street of over 500 residents, MERIDIAN SPY, was reliably told.
As it stands, there is no form of COVID-19 testing going on in the state for a couple of days and counting. This explains the fact why there has been no additional case from the state recently, not that people have been testing negative.
All efforts by MERIDIAN SPY to reach the SSG proved abortive as all calls to his mobile line weren't taken nor returned.
Edo state, as at the time of this report, has 15 confirmed COVID-19 cases with two deaths so far.