JUST IN: Lagos Records Two COVID-19 Deaths, As Governor Sanwo-Olu Introduces Locally Made Face Masks
Lagos State government has announced the death of two coronavirus patient in the state.
The state's Commissioner of Health, Akin Abayomi who made the announcement on Thursday via his Twitter handle, did not reveal further information of the patients.
Abayomi tweeted: "#COVID19LAGOS update as at 22nd of April, 2020.
"74 new #COVID19 cases confirmed in Lagos on the 22nd of April, 2020.
"Total number of confirmed #COVID19 cases in Lagos rises to 512.
"Lagos recorded 2 more #COVID19 related deaths.
Total #COVID19Lagos deaths are now 18.
In another tweet, the health commissioner also shared pictures of Lagos State governor, Babajide Sanwo-Olu introducing the use of face masks made from locally-sourced materials.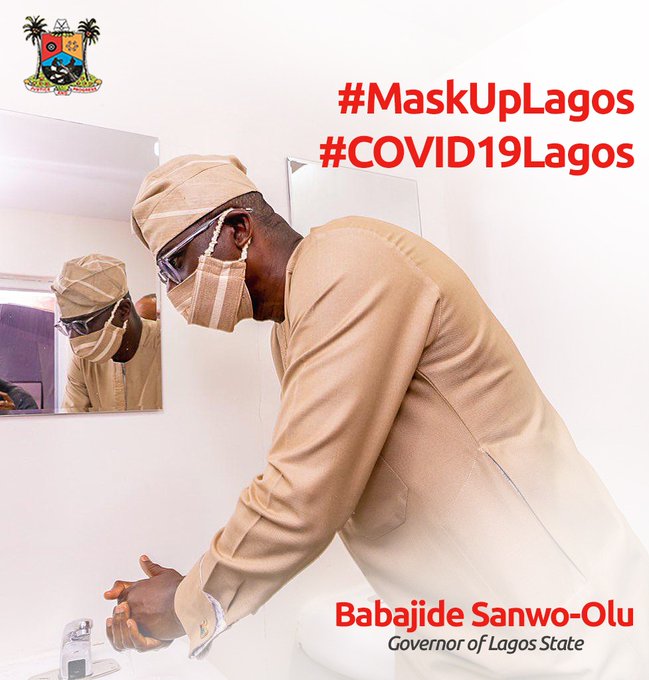 Abayomi wrote: "In his quest to rid Lagos state of #COVID19 infection, #COVID19Lagos Incident Commander and Governor of Lagos @jidesanwoolu has demonstrated leadership with the use of locally made facemask."
"Using facemask to reduce #COVID19 infection is therefore a responsibility we all must embrace. Let's #MaskUpLagos to stop further spread of #COVID19 infection! Stay safe #ForAGreaterLagos," he added.