Don Jazzy Celebrates Funke Akindele As His WCW, Says He Has More Respect For Her After COVID-19 Ordeal
Nigeria ace music producer and Mavin Records Boss, Michael Collins Ajereh, popularly known as Don Jazzy has hailed and celebrated Nollywood actress, Funke Akindele, popularly called Jennifa, as his Woman Crush Wednesday WCW.
In post on his Twitter handle on Wednesday, Don Jazzy hailed and commended the actress for owning up to her mistake after a face-off with the Lagos State government following her arrest for violating the social distancing guidelines to halt the spread of coronavirus in the state.
Meridian Spy had, two weeks ago, reported that Funke and her hubby, JJC Skillz were arrested for violating the restrictions order in Lagos.
They were arraigned before an Ogba Magistrate court by the state government for holding a house party in their Amen Estate home on April 5 despite the social distancing order.
Funke, not only acknowledged her mistake but pleaded guilty in court and was sentenced to two weeks community service by the judge.
Taking to Twitter, Don Jazzy said of her: "#WCW I have always admired your talent and hard work but I have more respect for you now as a person. You made a mistake and you owned it. This takes courage and you have shown all of us that you are courageous. As humans, we must make mistakes. Only God is perfect.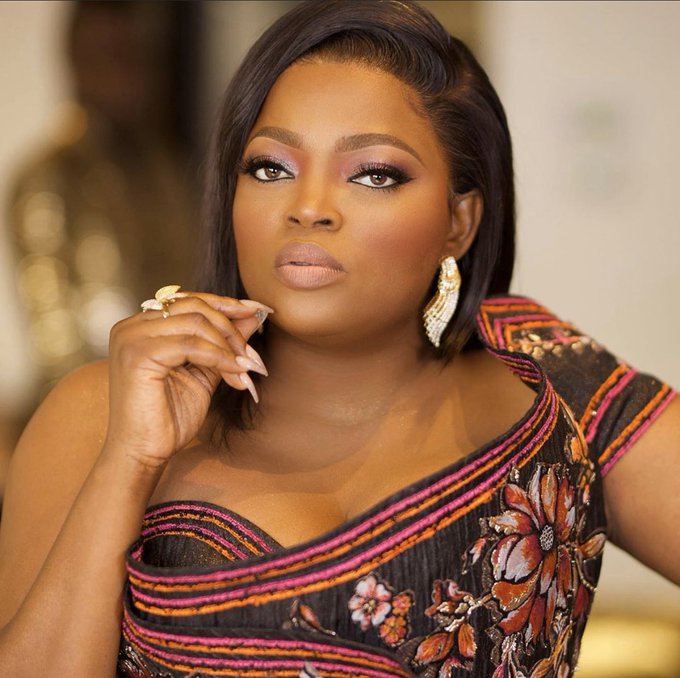 "My prayer everyday is that I don't make a mistake that will cost me my life or reputation. You have made yours and the whole world has seen. Thankfully, it didn't cost you your life or anyone else's. Just a tiny reputational damage that in my opinion you have already restored because you have paid the price with jara on top. If you dey shame, stop am o, because as TuBaba talk, 'nobody holy pass'.
"I pray that henceforth, you continue to be the good example that you have always been to us all. Amen. One more thing, I don dey act now o. Tenks! #IDJA."
Hours later, Funke, with love smileys, responded via her Twitter: " Thank you."